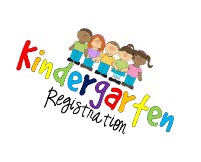 Students have to go through the regulations of
Headquarters of Schools Abroad to enroll at TIS
kindergarten.
KG1 students should be above 4.5 years and KG2 should be at least 5 years old.
costs
Here are some expenses should be paid by the parents to the accounting department.
· Tuition fee
· Transportation fee
· Books
· Student's insurance
Contact TIS
Phone : +98-2188088445-8
+98-2188577552-3
Fax : +98-2188088449
E-mail : info@tissch.ir
E-mail : tisschool@gmail.com
E-mail : ib@tissch.ir
Address : Dadman St., Farahzadi Blvd., Shahrak Quds -Tehran,Iran
Post code : 1468914431
Tehran International School
Kindergarten
Tehran International School (TIS) was founded in 1985 with the objective of bonding educational and cultural links between expatriate Iranian students temporarily residing in Iran and their motherland as well as
between the community of foreign
nationals present in Iran. The TIS' ideal vision is to benefit from the diversity of its community in creating well-educated, international-minded student-citizens.
This branch of TIS kindergarten was founded in 1997 in a 300-yards building on the ground floor located in a 5000-yards area in TIS girls center .
Up to last year we had been registering both girls and boys but due to recent regulations of Ministry of
Education, we are allowed to enroll only girls from 4.5 till 6 years old .
In this center we are following International
Curriculum which consist of teaching phonics, reading and writing, mathematics, life skills, occasional projects,
science, physical education, and lab. Students also have daily playing time either at the play room or playground.
Students are divided into two classes; 4-5 years old
students study at KG1 and 5-6 years old students study at KG2 , pre-school.
Necessities
Students should be present at the center at 7:30 and they should be picked up at 1:30.
They start their day with breakfast, they eat snacks
during the day, and the last meal at school is lunch.
All the aforementioned food should be brought to school by kids individually which should consist of healthy food. Junk food such as chocolate, chips and salt puff, all kinds of fast food, coca and all kinds of carbonated drinks are banned to school.
In case of being allergic to any kinds of food, nuts, fruit or vegetables, the center must be informed while being
enrolled.
There is a list of necessities for the students' activities that should be received at the enrollment day and the students should bring them to school and leave to be used during the year.
Being absent must be informed to the center and also observing any symptoms of being unwell ends up with calling the parents and possibly sending the student home .
Celebrations
Some traditional occasions and yearly events such as Yalda, , Christmas and new year, Nourouz, and
graduation are being held here by the center.
Upon to parents' requests, we can celebrate students' birthdays in our section at the end of each month all together with a cake, music, treats and supplies with the birthday students' families.